Langton Learning is our new virtual garden—a resource for our community with a wide range of  activities. Our dedicated staff created these virtual activities to teach new skills and offer much needed exercise, and social fun.
"Virtual activities reduce isolation and create community for individuals who once attended day programs or simply prefer to stay home. These activities do not replace day programs –they enrich the programs we already offer," says Kimberly Breton Iaquinta, Langton Green's CEO.  "Our staff has done an amazing job creating these videos. We welcome ideas for new activities. "
Langton Learning's virtual activities and resources will continue to grow as staff create new videos. Langton Learning offers virtual activities like fitness, yoga, travel tours, farm visits, coffee chats, and cooking.
Watch a short video about Langton Learning.
Participate in Langton Learning activities.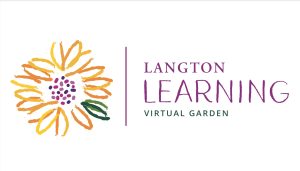 "Virtual activities reduce isolation and create community for individuals who once attended day programs or simply prefer to stay home. These activities do not replace day programs –they enrich the programs we already offer."

-Kimberly Breton Iaquinta, CEO, Langton Green