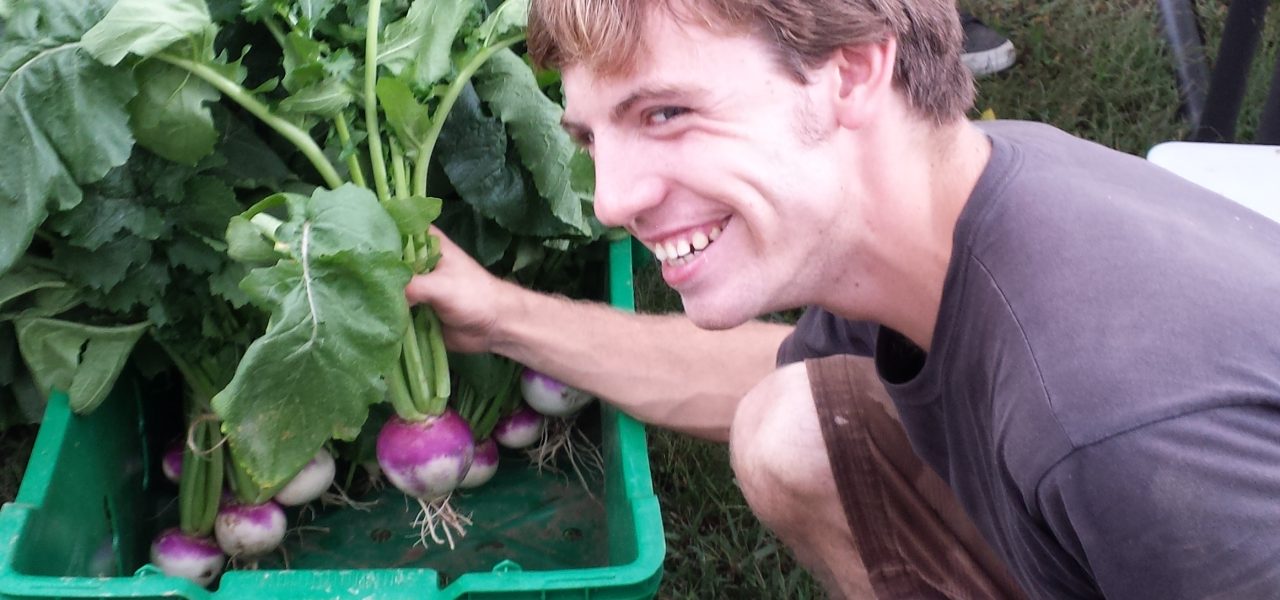 "The growers in our program are engaged in something they want to be doing. It has some meaning.  Just being outside and doing manual work and fresh air and the sunshine … I think it has been really beneficial to our guys.  The beauty of it, for our purposes, is that there's always something to do."

—John Iaquinta, Director of Operations
Langton Green Community Farm provides meaningful work experiences for individuals and volunteers as well as opportunities for partnerships and community engagement. In addition to raising and maintaining fruit, vegetables, and livestock, at the farm we also are a focal point for arts activities, live musical performances, educational and vocational programming for the local county school system, goat yoga, Zumba sessions, and more fun, exciting and therapeutic events and activities that are developing all the time. Learn more about Langton Green Community Farm! 
Established in July 2014, Langton Green Community Farm offers employment and vocational training to individuals with intellectual and developmental disabilities and also serves as a resource for the wider community by providing hands-on opportunities for educators and local groups to experience work in sustainable agriculture.
Through our many community partnerships and generous donors we continue to improve our vocational program and expand our farm's offerings.
Langton Green Community Farm Partners