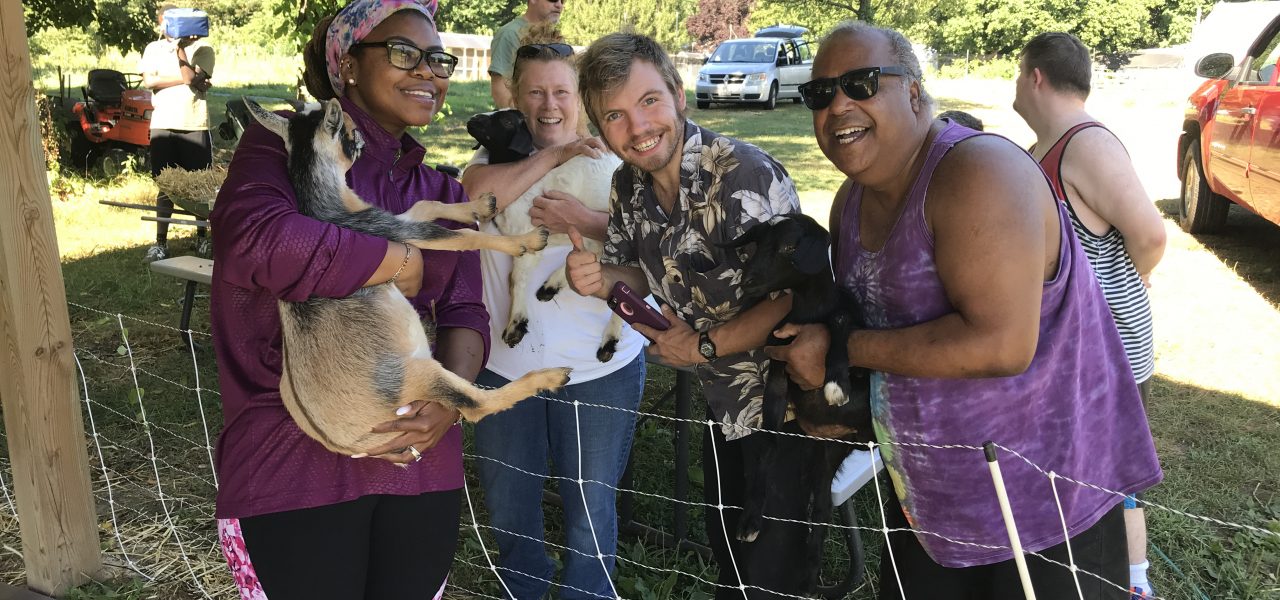 At Langton Green we pride ourselves on the recognition we receive for our excellence and our relationship with the wider community. In fact, Langton Green has a long history of community leadership and partnership.
All of Langton Green's programming efforts are focused on assisting the individuals we serve to develop and maintain connections with the community. In addition to ensuring that the individuals we serve can access religious services, concerts, sporting events, and other recreational activities, we also actively work in collaboration with other community groups.
Our volunteer programming offers opportunities for our neighbors to interact with the individuals that we serve -- and for these individuals to interact with the community, and be even more active in volunteering and giving back. We are currently engaged in ongoing volunteer activities with The Annapolis Light House, The Chesapeake Bay Foundation, The Maryland Food Bank, and a number of local churches.
Langton Green is the only institution of its kind in Maryland to be awarded Quality Assurances accreditation by the Council on Quality and Leadership (CQL), a prestigious national organization that exceeds state and federal standards of care.
Langton Green is the only nonprofit of its kind to own and operate a community farm. The 13-acre Langton Green Community Farm in Millersville, Md. offers vocational and work opportunities for the individuals we serve and is a resource for the wider community.