We've been building more than relationships at Langton Green Community Farm!  This winter, contractors put the finishes touches on a major renovation of the welcoming rancher along the main drive, transforming it into a center of activity and exciting programs –accessible to all.
"We were able to get from our wish list to reality with the entire project.  We are deeply grateful for the support we received."

– John Iaquinta, Director of Operations
"We finally have handicapped-capable services and look forward to offering activities and opportunities to experience our garden spaces, livestock interaction, and growing therapeutic services program. We offer all of this to our residents, but many have had limited access due to a simple lack of access to basic amenities at the Farm's rancher" says Director of Operations John Iaquinta.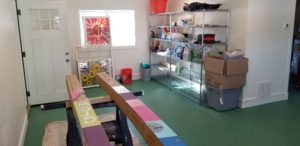 The renovated rancher has an accessible kitchen, spaces for art and other activities, including cooking demos and Touchstones sessions.
"It's generally just a comfortable place to escape the weather when working on the farm,"   says Iaquinta.
Like most projects at Langton Green Community Farm, it takes a village – generous grantors, donors, volunteers, community support and dedicated staff –to garner support and put ideas into action.
The rancher's renovation was made possible through State of Maryland bond financing. Once the rancher  renovation was underway,  a grant in 2020 from the Thome Foundation made it possible to complete construction. Says Iaquinta, "We were able to get from our wish list to reality with the entire project.  We are deeply grateful for this support."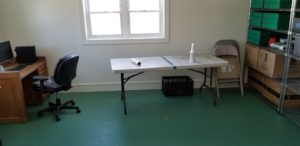 "My biggest thanks goes to all the staff, consumers, and volunteers who made do with the very rough space prior to the renovation.  They will be thrilled to finally have a home for the program that is equipped with heat, A/C, and bathrooms, and a working kitchen!  It's fantastic! "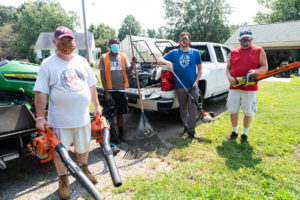 "We finally have handicapped-capable services and look forward to offering activities and opportunities to experience our garden spaces, livestock interaction, and growing therapeutic services program."

– John Iaquinta, Director of Operations