The holidays are a special time at Langton Green. Our caring community embraces "home away from home" with a personal touch!
This year, due to the pandemic, many of our individuals celebrated the holidays at Langton.  Our dedicated staff were there for these individuals, creating special moments and warming hearts with hope and kindness.
Langton's Employee Giveback Committee celebrated by inviting everyone to a Gingerbread House decorating contest! View photos here and more below!  Gingerbread Contest
"I truly think this can become a new tradition that our residents can look forward to again in years to come! "   -Karen Chase, Program Administrator, Langton Green
Fourteen of Langton's residential homes participated in the contest. The individuals in each house had two weeks to decorate the gingerbread and share photos;  they were given one or two gingerbread houses, depending on the number of people participating in the home.
"Finding new activities during a pandemic has been an exceptionally difficult task.  I think everyone is starting to get tired of the same tv shows, playing cards, or coloring. When the Employee Giveback Committee came up with the idea, the intention was to provide an activity where housemates would have to work together and I believe that's exactly what it did. After all their hard work, participants eagerly waited to see what they won!" – Karen Chase, Program Administrator, Langton Green
The results were colorful -and tasty! Each home took pride in decorating their sugary gingerbread houses, topping them with cookies, licorice, chocolates, other candies and colorful treats.  First Place winners are getting a pizza party.  Second Place winners will enjoy a free breakfast from McDonalds.
Congratulations to the Winners!
 First Place (Tied): 
Marda: Bill, Chris, Paul and Charlie
F3- Michael and Chris
Second Place (Tied):  Matt, Dorothy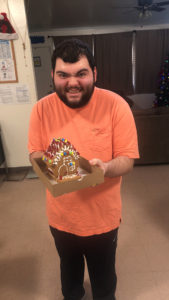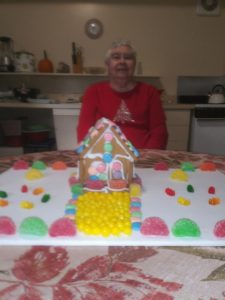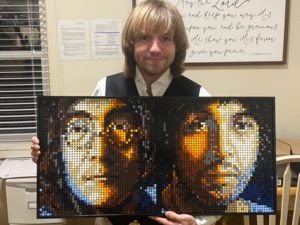 "I truly think this can become a new tradition that our residents can look

forward to again in years to come! "

– Karen Chase, Program Administrator, Langton Green